David Issadore Receives 2015 Hartwell Individual Biomedical Research Award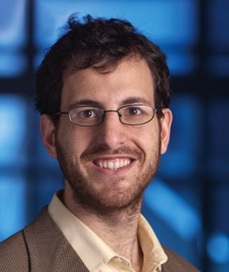 David Issadore, Assistant Professor in the Department of Bioengineering with a secondary appointment in Electrical and Systems Engineering, has been awarded the 2015 Hartwell Individual Biomedical Research Award for "Microchip Diagnostic for the Rapid Isolation and Identification of Human Plasma-Derived Exosomes."

Each year The Hartwell Foundation invites a limited number of institutions in the United States to hold an internal open competition to nominate candidates from their faculty who are involved in early-stage, innovative, and cutting-edge biomedical research that has not yet qualified for significant funding from outside sources.
Recipients of the annual award will receive support from The Hartwell Foundation for three years at $100,000 direct cost per year and will be recognized as Hartwell Investigators.

The award winning proposals for 2015 represent research from areas that include Molecular Biology, Infectious Disease, Medical Diagnostics, Medical Devices, and Neurobiology.

Issadore's research focus is on microelectronics, microfluidics, nanomaterials and molecular targeting, and their application to medicine. These multidisciplinary skills enable him to explore new technologies that can bring medical diagnostics from expensive, centralized facilities, directly to clinical and resource-limited settings. He has developed hybrid chip designs, a portable NMR system and the micro Hall detector.
Learn more about Dr. Issadore by visiting his faculty profile.