Boon Thau Loo Receives AFOSR Young Investigator Award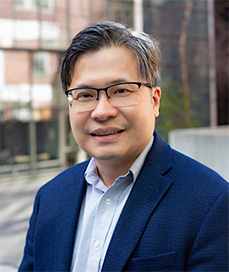 Boon Thau Loo, assistant professor in the Department of Computer and Information Science, is the recipient of a 2102 Young Investigator Award from the Air Force Office of Scientific Research (AFOSR) for his proposal, "A Unified Algebraic and Logic-based Framework towards Safe Routing Implementations."
Loo's research focuses on distributed data management systems, Internet-scale query processing, and the application of database technologies to networked systems. He is particularly interested in developing information-centric network architectures that can be easily extended, composed, and formally verified. His recent projects include applying declarative networking techniques in the areas of dynamic network composition, adaptive mobile ad-hoc networks, and scalable knowledge-based networks. He is also exploring novel database-inspired techniques for diagnosing, securing, and verifying network protocols
The Young Investigators Program is open to scientists and engineers at research institutions across the United States who received Ph.D. or equivalent degrees in the last five years and show exceptional ability and promise for conducting basic research. The objective of this program is to foster creative basic research in science and engineering, enhance early career development of outstanding young investigators, and increase opportunities for the young investigators to recognize the Air Force mission and the related challenges in science and engineering.
Interested? Learn more!
Boon Thau Loo's faculty profile
AFOSR News Release