Ani Nenkova Receives NSF CAREER AWARD
Jan 23, 2010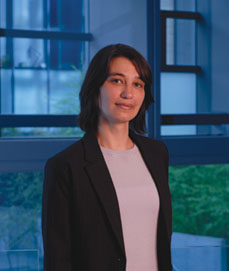 Ani Nenkova, Aravind Joshi Term Assistant Professor in the department of Computer and Information Science, has received a prestigious NSF CAREER award on her work, "Capturing Content and Linguistic Quality in Automatic Extractive and Abstractive Summarization." The CAREER award is the NSF's most prestigious award in support of junior faculty who exemplify the role of teacher-scholars through outstanding research, excellent education and the integration of education and research within the context of the mission of their organizations.
Nenkova works in the area of natural language processing, focusing on automatic summarization, text generation, discourse and prosody. She is addressing the increasing need for intelligent summarization systems brought on by the proliferation of textual information in electronic form. Her research has addressed challenges in summarization, including identifying important content to include in the summary, automatic revision of human written text to better fit in the new context of the summary, and automatic identification of inputs that current systems handle poorly.
Nenkova's CAREER proposal deals with the development of novel systems for automatic summarization which incorporate both linguistic and content quality considerations in their operation. The main motivation for the work is that even the best current systems do not take the characteristics of the input into account during their operation, they cannot estimate how successful they perform content selection, and completely ignore issues of linguistic quality of the output.
To read more about Nenkova and her research, please visit her faculty profile.