David Srolovitz Joins Penn Engineering Faculty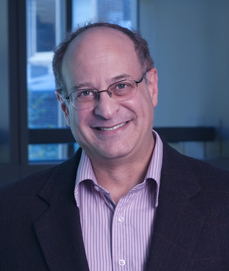 The School of Engineering and Applied Science at the University of Pennsylvania is pleased to announce the appointment of David J. Srolovitz as the inaugural Joseph Bordogna Professor of Engineering and Applied Science. Dr. Srolovitz holds a joint appointment in the Departments of Materials Science and Engineering and Mechanical Engineering and Applied Mechanics. He has also been named the Founding Director of the Penn Institute of Computational Science.
Dr. Srolovitz joins Penn Engineering following a post in Singapore where he served as the Executive Director of the Institute of High Performance Computing and Scientific Director of A*STAR's Science and Engineering Research Council. He received a bachelor's degree in Physics from Rutgers University in 1978 and a Ph.D. from the University of Pennsylvania in Materials Science and Engineering in 1982.
Dr. Srolovitz is a leading scholar in theoretical and computational materials science. He has coauthored more than 400 publications with over 15,000 citations in the areas of crystal defects, microstructure, and morphology and their evolution with papers appearing in venues such as Nature, Science, PNAS, Physical Review Letters, Nano Letters and Acta Materialia. Dr. Srolovitz is particularly well known for his work on surface stability, grain growth and film growth.
Dr. Srolovitz is a fellow of the Materials Research Society, Institute of Physics and ASM International; has received Outstanding Paper Awards from NASA, Acta Metallurgica and the American Institute of Chemical Engineers; and has presented numerous plenary and distinguished lectures at institutions around the world. The Joseph Bordogna Professor of Engineering and Applied Science was established in 2012 in honor and recognition of Dean Emeritus Joseph Bordogna, and was funded through generous donations from colleagues and friends.