Winkelstein Receives $3.1 Million DoD Grant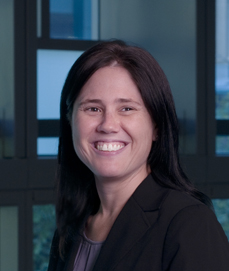 Beth Winkelstein is the recipient of a major grant award of $3.1 million over four years from the U.S. Army Medical Research and Materiel Command under the Department of Defense Orthopaedic Research Program. The grant is entitled, "Development of a Translational Model of Vibration Injury to the Spine to Study Acute Injury" and involves review of loading exposures to fighters in the field, simulation of those exposures in the lab, and in an in vivo model to define guidelines for safe exposures, seating, protective armor and rest-return to field cycles.
Although vibration is a common experience while riding in vehicles, and standards have
been developed to protect soldiers from repeated jolts, they are not sufficient for current vehicle and gun designs, nor do they address neck injury potential or the mechanisms by which tissue loading produces pain and/or injury. Also, there is no clear understanding of the physiological consequence of repeated sub-threshold loading to lowering the pain threshold. Accordingly, in order to best prevent and treat the injuries to the low back and neck that are commonly sustained by military personnel in ground vehicles and aircraft, it is necessary to develop an in vivo model that mimics the biomechanical loading to the body in order to study how loading produces tissue injury, which tissues are injured, how pain develops, and which conditions place the military specialists at greatest risk for injury. Equally important is the need for such a model to serve as a platform to develop and identify the most effective clinical treatments for these injuries. Winkelstein's research in this project will serve to understand injury risk, biomechanical injury mechanism, and to evaluate measures for injury prevention and treatment.
The broad goal of Winkelstein's laboratory research is to understand the mechanisms of injury that produce whiplash, sports-related and other painful injuries. By combining biomechanical and immunological techniques, her lab can define the relationships between injury to the cervical spine/neck and physiological cascades of persistent pain. Particular emphasis is placed on understanding injury to individual structures in the neck, such as the facet joints, nerve roots and spinal cord and how mechanical loading to these structures elicits pain. Through this work she can begin to develop thresholds for mechanical injury that produce persistent pain; and work towards a definition of the neck's tolerance for painful injury. Additional research efforts are aimed at understanding the role of biomechanics in the neuroimmunologic changes of the central nervous system that contribute to persistent pain. Applications of her current work are in the areas of automotive and whiplash-related injury and sports injuries and have implications for design efforts in automobiles that are aimed at preventing whiplash injuries. To learn more about Winkelstein and her research, visit her faculty profile.