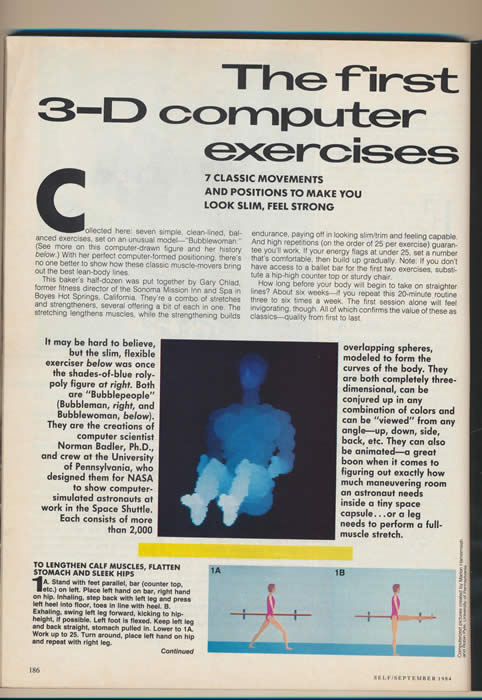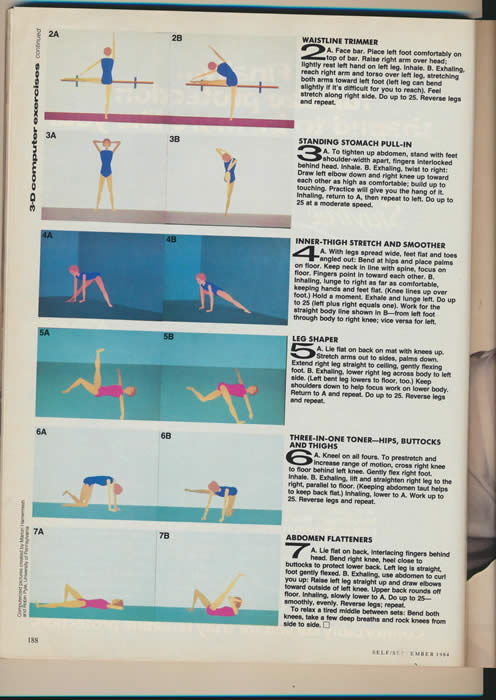 This was the first use of our early 1980's "Bubbleman" and "Bubblewoman" 3D human models for a non-engineering application. Self magazine asked us to recreate the poses of an exercise model from original photographs such as these: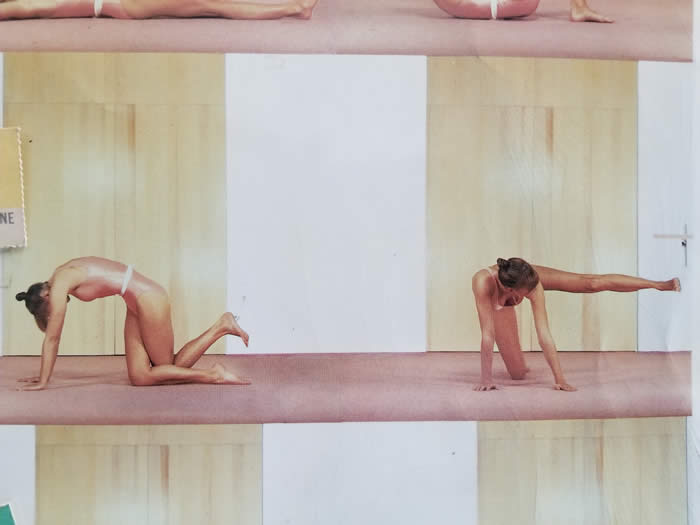 The original photographs were unsuitable for direct publication as taken due to the background and body suit colors. We also moved some of the camera positions to better illustrate the poses. Our digital Bubblewoman versions were recolored to match Self art department Pantone chips.
Image poses and rendering are credited to Penn Computer Science students Marion Hamermesh and Robin Pyle.
Posted with permission of Self Magazine, 8/20/2018.