The Women in my life!
---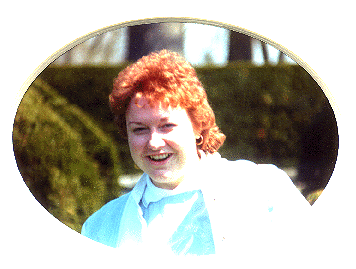 Pat - The Better Half!
This picture has been on the web for a while now and I'm still around, so I guess I won't be shot for posting it here! Actually it's a great picture of Pat. She hasn't changed much since this picture was taken some ten years ago at Longwood Gardens.




---
Pat and I have two beautiful daughters. Their names are Elizabeth (born 1992) and Emily (born 1998).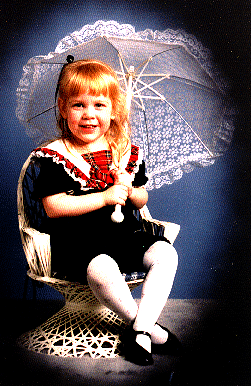 Elizabeth Patricia
(Old Picture)
Elizabeth was born in April 1992. She is now in 2nd grade at Collingdale Christian School and is loving it!
---

Emily Elizabeth
Born in February of 1998.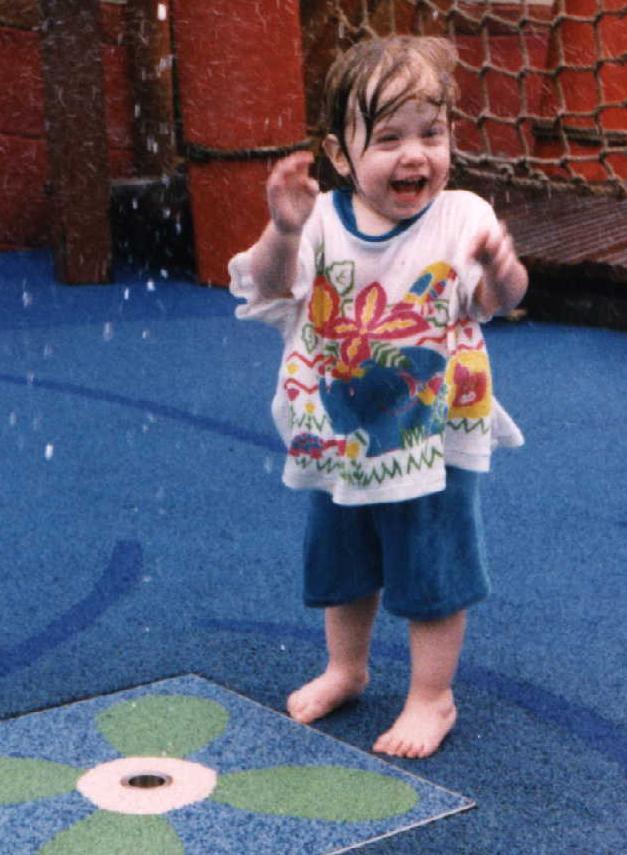 Disney Vacation 1999
---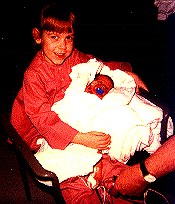 Elizabeth
("The BIG Sister")
and Emily.
Elizabeth LOVES being the Big Sister, and Emily loves to be held by Elizabeth! Hope it continues as they get older!


Disney Vacation 1999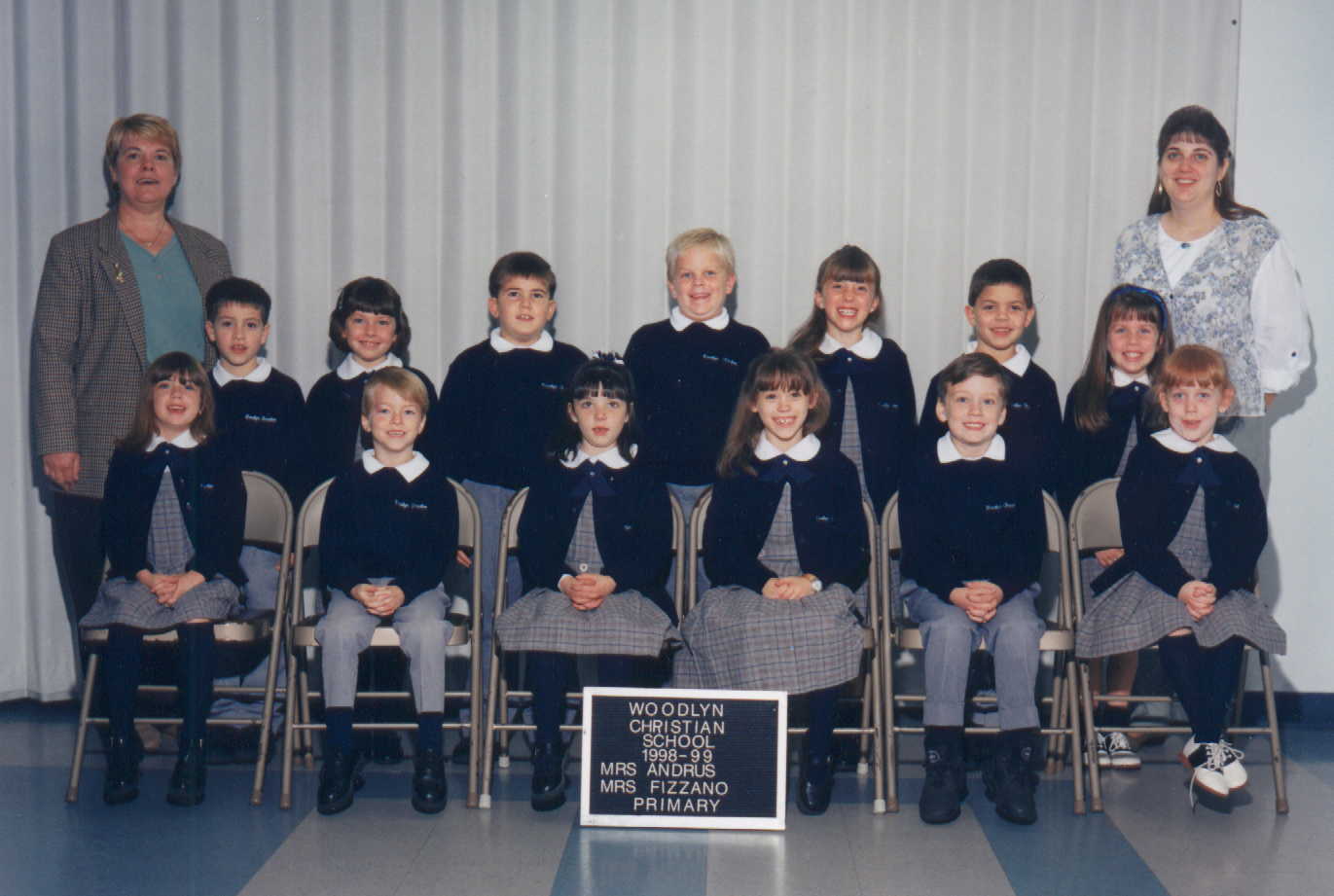 That's Elizabeth, first row, most right. (Such a natural pose! ) She received a Christian Conduct award in 1999 at closing exercises. There is something about the Christian environment and small class sizes that bring out the best in children. Elizabeth really excelled in this environment! Praise the Lord!