Instructor
Steve Zdancewic
&nbsp &nbsp
office hours:
Wednesdays 2:00-3:00 pm (and by appointment) Levine 511
Teaching Assistants
Calvin Beck
&nbsp &nbsp office hours: Mondays 15:30-16:30 Levine 5th floor bump space
Paul He
&nbsp &nbsp office hours: Tuesdays 9:30-10:30 am Levine 5th floor bump space
Nick Rioux
&nbsp &nbsp office hours: Mondays 13:00-14:00 GRW 5th floor bump space ("Levine North")
Course information:
&nbsp
time:
TR 10:30am - noon
&nbsp
room:
Towne 313
&nbsp
piazza:
cis341
&nbsp
email:
cis341@seas.upenn.edu
Prerequisites: CIS 121 and CIS 240
Topics:
Lexing/Parsing
Code generation
Semantic analysis
Optimization
Run-time support
Reading and References
The following books contain useful course material, and much of the lecture content is derived from them (and other sources).
Compilers (2nd edition) by Aho, Lam, Sethi, and Ullman
Advanced Compiler Design and Implementation by Muchnick
Modern Compiler Implementation in ML by Appel
In addition, the following papers and web sites provide supplementary material. Reading selections from these sources will be announced in class.
Projects: Building a Compiler
There are several homework projects. Homework 1 is an individual assignment. The rest of the projects are pair-programming projects -- students are strongly encouraged to work in pairs, but may ask permission to work alone on them.
CIS 341 Toolchain - instructions for getting access to the tools you need to complete course assignments.
Grading Criteria
12% Midterm - Date: Thursday, March 5 in class
18% Final exam - Date: May 4, 2020.

Details about the CIS341 final exam

START TIME: Monday, May 4th at noon (East Coast TIme)
END TIME: Friday, May 8th at midnight (East Coast Time)
The exam will be posted to the course web pages and announced on Piazza.
Submit your exam via GradeScope (link to be provided)
The exam is intended to take (under) 2 hours, but there is no official time limit.
The exam covers material from Lecture 15 to the end of the semester.
The exam will be an editable PDF document.

Different PDF viewers provide different editing capabilities.  Chrome's embedded PDF viewer seems to work well.  On OS X, Preview is a good choice. On Windows, Adobe Reader or Adobe Acrobat should work.

70% Course projects
Check your current scores.
Lecture Slides and Notes
Recorded Zoom sessions starting from Lecture 15 (3/24/20) are available at Penn's PanOpto Site .
*Prof. Zdancewic will be absent.
Some of the slides in these lectures have been adapted (with permission) from course materials by Andrew Myers at Cornell University and Greg Morrisett at Harvard University.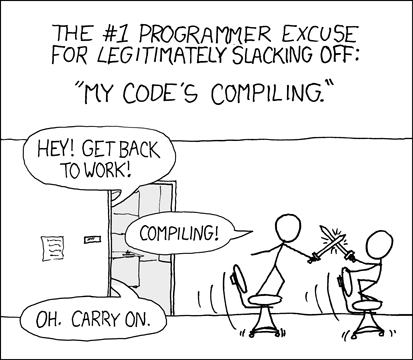 Course Policies
General Project Guidelines
Groups:
Teams for group projects will consist of two students.
Difficulty:
The course projects are challenging and time consuming. They may require significant effort to understand the implementation details and concepts:

Start Early!

Late Projects:
All projects are due at 11:59pm on the due date.

Projects submitted late, but within 24 hours of the deadline are subject to a 10 point penalty.
Projects submitted late, but between 24 and 48 hours of the deadline are subject to a 20 point penalty.

If you have an extremely unusual circumstance, such as a serious and extended illness, contact the course instructor for special consideration.

If, for some reason, you have an extension of less than 48 hours on the homework, the extension only overrides the associated late penalty -- it does not extend the late period!

Regrade Policy:
Regrade requests should be sent to the TA. Only reasonable requests will be considered. The entire project or exam will be regraded. Note that this means that the score on a regraded project might decrease.
Submission Policy
Projects that do not compile will get no credit.
Projects that compile will receive partial credit according to the grading guidelines provided in the project description.
Academic Integrity
This course will abide by the University's
Code of Academic Integrity
. In particular, for individual projects and group projects, the following guidelines should be followed:
For individual projects, you must type in and edit your own code, documentation, and any other materials submitted for grading.

Copying someone else's file is not allowed.
Allowing someone else to copy a file of yours, either explicitly or implicitly by leaving your code unprotected, is not allowed.
Editing each other's files is not allowed

Regarding the ethics of what you may or may not discuss with others:

"High level" discussions are fine.
For example, discussions about the problem statement.
"Low level" discussions are fine.
For example, discussions about OCaml syntax or using omake, understanding compiler error messages, understanding the mechanics of the tools and libraries used for the projects.
"Mid level" discussions require discretion. In this CIS course, discussions at this level must be limited. Unless explicitly stated otherwise, you may not collaborate significantly with classmates (except group project members) at this level. If you have minor discussions with others at this level or get help from outside resources (tutors, web sites, etc), you must cite in the readme of the submitted projects the names of the people or websites who helped you and how they did. For example:

 Name: Chris Brown
 Email: ***@seas.upenn.edu
 I received tips from Jo Johnson on the i/o and example.com/mem.htm on memory
 ...

If there is any doubt about the use of external sources or collaboration, please ask for clarification by the course staff.
Although we encourage you to use version control software (e.g. git) for the course projects, please do not distribute the solutions.
Last modified: Mon May 4 12:00:48 EDT 2020