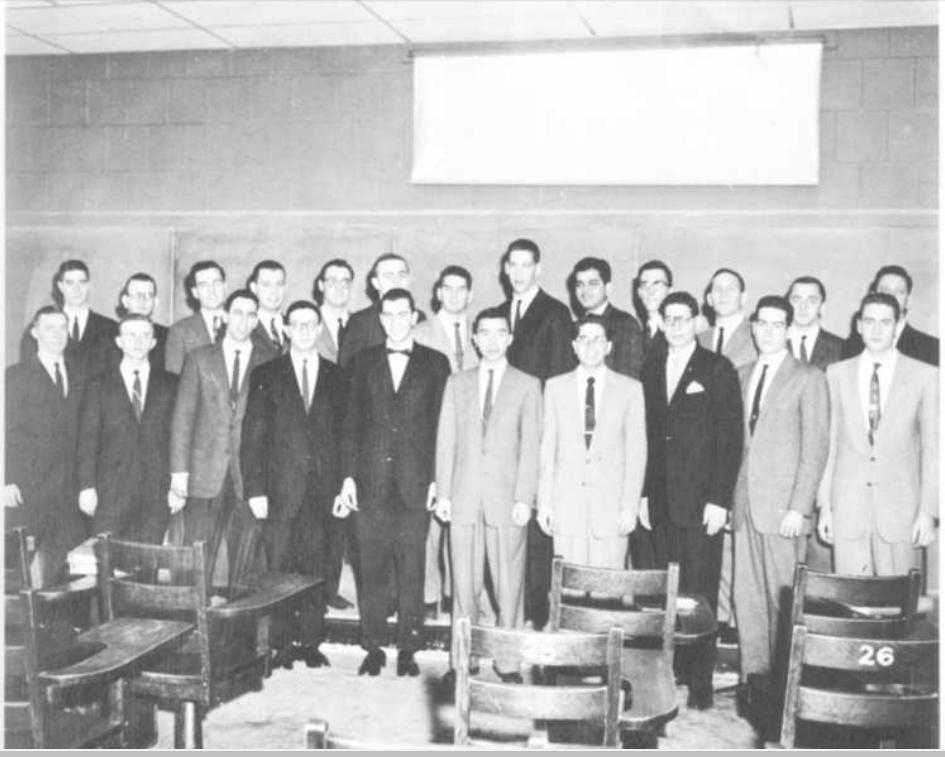 Eta Kappa Nu Lambda Chapter Members, 1960
D. Tseng (President), W. Benninghof (Vice-President), R. Levin (Treasurer), R. Swerdlow (Corresponding Secretary), J. Murgo (Recording Secretary), P. Cooperstein (Bridge Correspondent), B. Kapadia, C. Kapps, D. Bernstein, D. Davis, D. Hirsch, G. Mueller, H. Anderson, H. Blair, H. Jauvtis, J. Dash, J. Korsh, L. Malmud, R. Kowalchuk, R. Moskowitz, R. Murphy, R. Ostapiak, S. Kritzstein
During the 1960s, the School of Engineering took part in a widespread increase in scientific research funded by the national government. The first Ph.D. program in Biomedical Electronic Engineering was also established. The 1960s were also the time Eta Kappa Nu adopted public induction ceremonies, a change from the traditional secret gatherings which were strictly custom in the past.