Daniel Gianola Receives TMS Early Career Faculty Fellow Award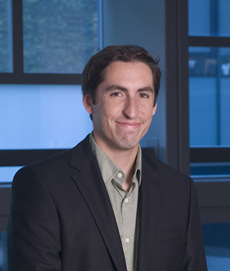 Daniel Gianola, Skirkanich Assistant Professor in the Department of Materials Science and Engineering, is the recipient of a 2014 Early Career Faculty Fellow Award from The Minerals, Metals & Materials Society (TMS). The award recognizes a tenure-tracked assistant professor who has "demonstrated accomplishment in advancing their academic institution and in broadening the technological profile of TMS with the goal of engaging members in relevant activities." Gianola will receive his award at the TMS spring meeting in San Diego and will speak at their Young Leaders Tutorial Luncheon to take place on February 18, 2014.
Gianola's research interests lie in the area of nanomechanics, and his research program focuses on understanding, modeling and predicting the mechanical response of advanced materials at reduced length scales. His experimental studies use new methodologies for the quantitative mechanical testing of materials at the nanoscale and state-of-the-art electron microscopy techniques to observe the processes that govern their behavior.
TMS is a member-driven professional society consisting largely of scientists and engineers working in industry, academia and government, as well as students studying in the materials field. Included among its nearly 10,000 professional and student members are metallurgical and materials engineers, scientists, researchers, educators, and administrators from more than 70 countries on six continents.
Interested? Learn more!
Daniel Gianola's faculty profile