David Issadore Receives IEEE Philadelphia Section Young Engineer of the Year Award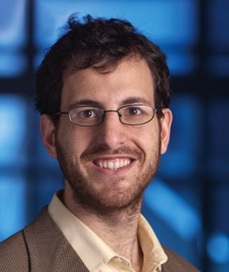 David Issadore, Assistant Professor in the Department of Bioengineering with a secondary appointment in Electrical and Systems Engineering, has been awarded the IEEE Philadelphia Section Young Engineer of the Year Award.

The annual award honors engineers who are members of the IEEE Philadelphia Section, and who have demonstrated excellence in technical, scientific or academic endeavors. The award also emphasizes creative, important, and widely recognized work.

Issadore's research focus is on microelectronics, microfluidics, nanomaterials and molecular targeting, and their application to medicine. These multidisciplinary skills enable him to explore new technologies that can bring medical diagnostics from expensive, centralized facilities, directly to clinical and resource-limited settings. He has developed hybrid chip designs, a portable NMR system and the micro Hall detector.

IEEE is the the world's largest association of technical professionals with more than 400,000 members in chapters around the world. The IEEE Philadelphia Section serves more than 4,000 members in the Delaware Valley including Bucks, Chester, Delaware, Montgomery, and Philadelphia counties in Pennsylvania and Burlington, Camden, and Gloucester counties in New Jersey.

Issadore will be presented with the award at IEEE Philadelphia Section's Annual Awards Banquet and Gala on Saturday, April 2, 2016.
Learn more about Dr. Issadore by visiting his faculty profile.