David Srolovitz Named TMS Fellow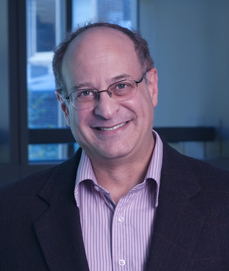 David J. Srolovitz, Joseph Bordogna Professor of Engineering and Applied Science and professor in the Departments of Materials Science and Engineering and Mechanical Engineering and Applied Mechanics, has been named Fellow by The Minerals, Metals & Materials Society (TMS) "for global leadership in theoretical and computational materials science and groundbreaking and seminal contributions to fundamental understanding of surface and grain boundary phenomena." Srolovitz will be inducted into the Class of 2013 TMS Fellows. He has been a member of TMS since 1983.
Dr. Srolovitz is a leading scholar in theoretical and computational materials science. He has coauthored more than 400 publications with over 15,000 citations in the areas of crystal defects, microstructure, and morphology and their evolution with papers appearing in venues such as Nature, Science, PNAS, Physical Review Letters, Nano Letters and Acta Materialia. Dr. Srolovitz is particularly well known for his work on surface stability, grain growth and film growth.
TMS is a member-driven professional society consisting largely of scientists and engineers working in industry, academia and government, as well as students studying in the materials field. Included among its nearly 10,000 professional and student members are metallurgical and materials engineers, scientists, researchers, educators, and administrators from more than 70 countries on six continents.