Vukan Vuchic Receives Honorary Doctorate from Conservatoire National des Arts et Metiers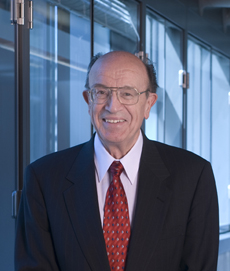 Vukan R. Vuchic, Professor Emeritus of Electrical and Systems Engineering, was awarded the Honoris causa (honorary doctorate) from the Conservatoire National des Arts et Metiers (CNAM) University in Paris at an award ceremony held on March 10, 2011.
Vuchic's research interests are in the area of transportation systems, especially with regard to urban transportation. In his research, he examines urban transportation systems technology, operations, planning and economics; the definitions of transportation systems components and their modeling; and the interrelationship of cities and transportation with respect to urban planning, livability and sustainability. He has questioned the role of Maglev technology for high-speed ground transportation (HSGT) and further challenged the USDOT selection of demonstration projects.
Through his expert advisory role with companies and public authorities, Vuchic has greatly influenced the construction of urban transport networks throughout the world. He is among the engineers who have received the highest number of distinctions in this century and is the author of many international publications and reference books, including his famousUrban Public Transportation Trilogy.
CNAM was founded in 1794 following consultation of the French government with Benjamin Franklin, then U.S. Ambassador to France. Vuchic is the fifth recipient of CNAM's Honoris causa degree.
View the CNAM press release. To read more about Vukan Vuchic and his research, please visit his faculty profile.