Saleem A. Kassam
---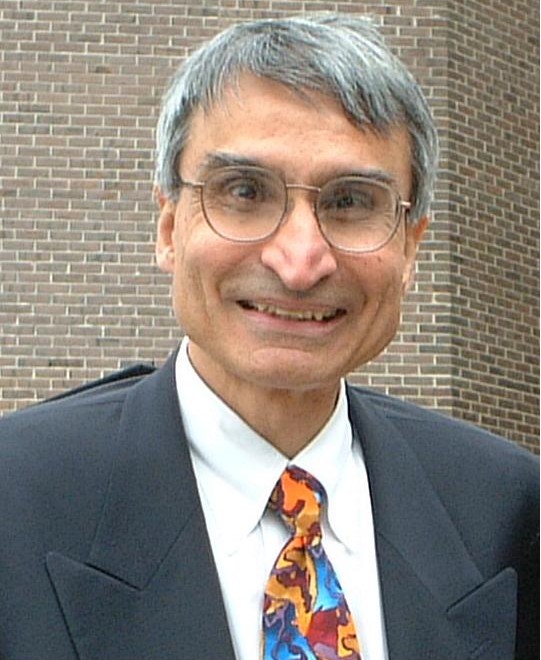 Saleem A. Kassam
Solomon and Sylvia Charp Professor of Electrical Engineering

Department of Electrical and Systems Engineering
University of Pennsylvania

220 S. 33rd Street
Philadelphia, PA 19104

Office: Room 356 GRW, Moore School
Tel: (215) 898 - 5990
Email: kassam@ee.upenn.edu

---
Short Resume: Link to short resume.

---
Research Interests:
Current research interests are in Communication Systems, Wireless Channels, Blind Signal Separation, Channel Equalization, and in High- Resolution Imaging Arrays. Applications of this research include wireless communications, data transmission, image analysis, radar and sonar, and medical applications including ultrasound imaging and brain activity monitoring. Research is conducted with graduate students pursuing Ph.D. degrees, and other faculty members, in the Moore School of Electrical Engineering.
Follow this link for more details of research.
---
Selected Publications: Link to list of recent and other selected publications.
---
Current and Former Graduate Students: Link to list of graduate students and their theses/dissertation titles.
---
Courses:
The following are courses that have been taught recently by Professor Kassam.
EE 576: Digital Communications

TCOM 500: Intro. to Networks and Protocols

TCOM 370: Principles of Data Communication
EE 224: Introduction to Digital Signal Processing
EE 533: Digital Signal Processing Laboratory
EE 531: Digital Signal Processing
EE 632: Random Processes and Optimum Estimation

---
Last modified: October 2004